The most precious moment of a Thai yoga massage is the first touch. This is where the journey starts. Where energies meet. Where trust is built.

"Jeder Körper erzählt seine eigene Geschichte, flüstert seine eigene Wahrheit. Ich schließe meine Augen, komme ganz im Hier und Jetzt an und lass meine Hände über die einzigartige Landschaft deines Körpers wandern. Ich bin im Einklang mit seinen Geschichten, seinem Rhythmen und seiner Wahrheit. DAS ist Thai Yoga für mich. Es geht nicht um ausgefallene Techniken, sondern darum, präsent zu sein, zuzuhören und all die Informationen zu empfangen, die bereits in uns sind."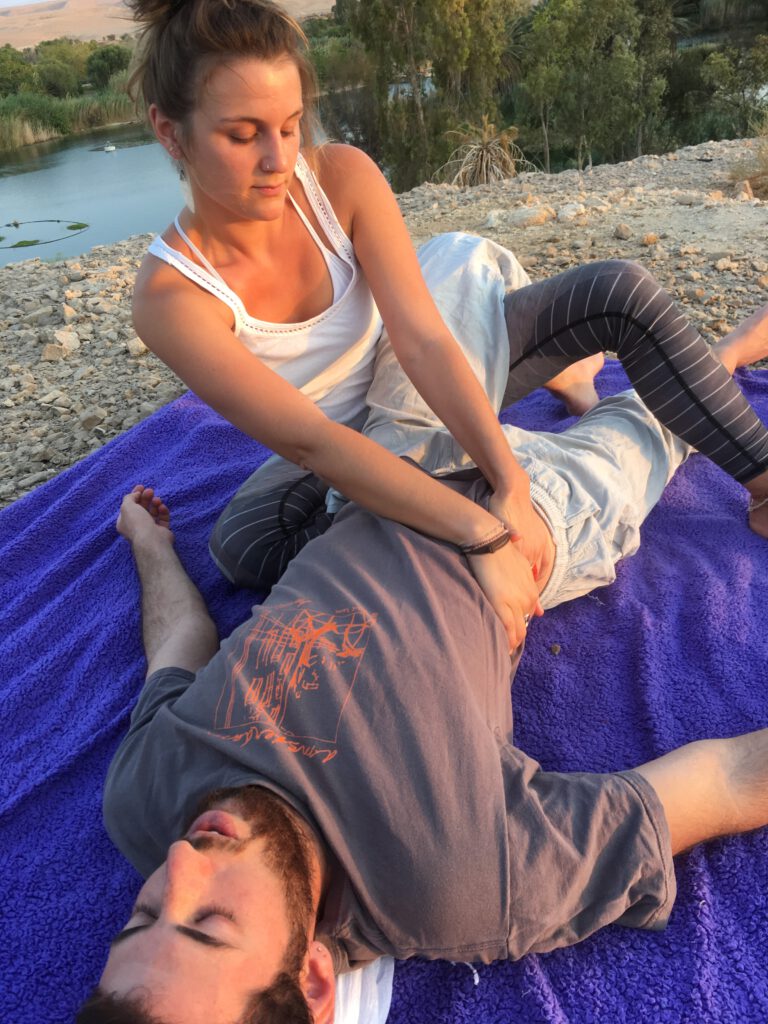 Thai Yoga ist eine wundervolle Massage-Technik und ganzheitliche Heilmethode, bei der der ganze Körper passiv bewegt wird. Durch sanften Druck und Dehnbewegungen werden Muskelverspannungen gelöst, Selbstheilungskräfte aktiviert und ein ganzheitliches Wohlbefinden erreicht.
Tiefe Entspannung und Losgelöstheit auf körperlicher und mentaler Ebene sind das Resultat, was zu einem besseren Schlaf und mehr Ausgeglichenheit im Alltag beiträgt.
Die klassische Thai Massage (60 – 90 Minuten) findet auf einem weichen und warmen Untergrund auf dem Boden in gemütlicher Bekleidung und ohne Öl statt.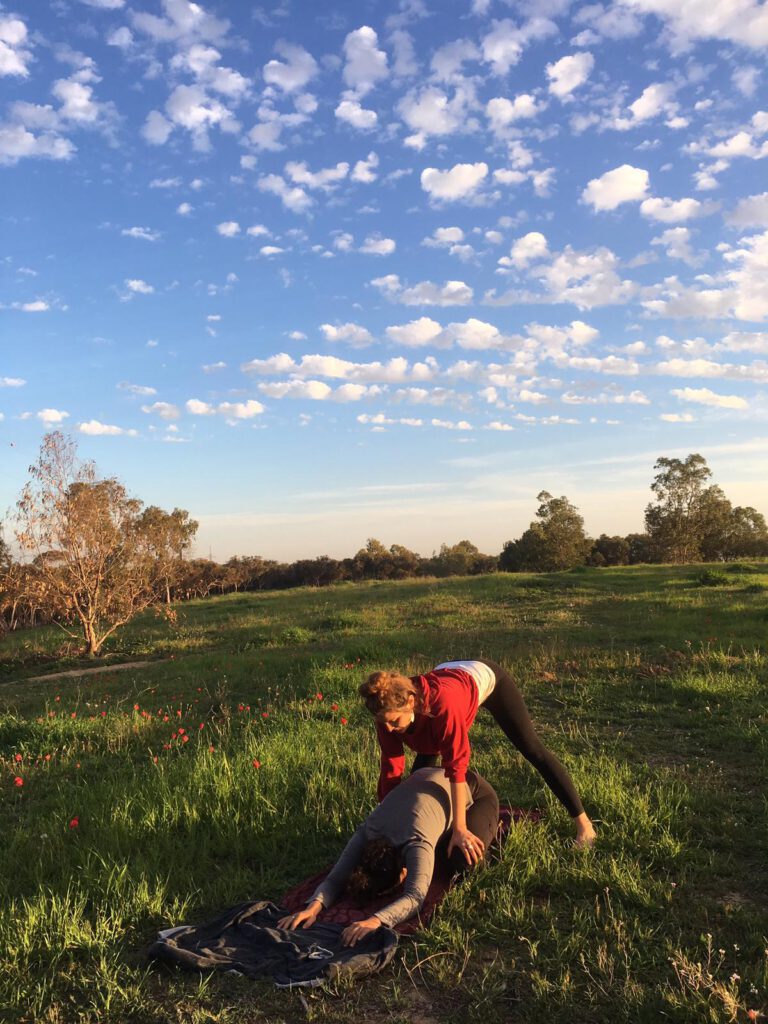 Melde dich gerne bei mir, wenn du Fragen hast oder dir Zeit und Raum für dich selber gönnen willst.
Jede Massagebehandlung wird individuell abgestimmt und auf deine Bedürfnisse angepasst. Mit Vorgespräch und Nachentspannung umfasst der Zeitraum etwa 1,5 h.
Deine Investition in dich selbst: 90 €
Ort der Behandlung:  Bei DIR zu Hause in Freiburg (für eine Anfahrtszeit von über 5 km erlaube ich mir, 10 € mehr zu berechnen)
Behandlungszeiten: Nach Absprache
Anmeldung: lottikeefer@gmail.com oder 015730662178
Lotti came to my place the other day for a Thai yoga massage and it was such a treat! She has a great balance between using strength and softness, she is very intuitive and flows beautifully from one body part to another, making it super easy to surrender and let go.

~ Daniela
Wonderful, relaxing massage. My wife And I really enjoyed our massages. Lotti has a great personality, good energy, and made us feel fantastic. We highly recommend her.

~ Jared
Thank You for the Divine dance of Thai massage . Lotti is a true energetic healing professional. Highly recommended!

~ Mathew
Lotti came to our home to give Thai yoga massage treatments to my husband, my daughter and myself. She is very intuitive and listens to each of our bodies needs. We all felt so much relief and stress-free after our massages. We highly recommend Lotti for her Thai yoga massage. She is a gem!

~ Olana
I had the pleasure to spend an evening with Lotti leading Thai Couples Massage. She created a sacred space, we all felt free, open, warm, relaxed and safe. Her guidance is amazing she gives great tools to take home or practise on a friend 🙂 recommended for everyone. a truly wonderful experience.

~ Elena